Standardizing event places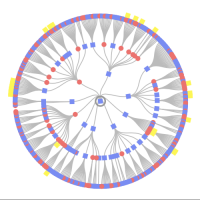 Here is a visual demonstration of why it is not sufficient to leave place names standardized half way, with the default or guessed standard applied by FamilySearch but not confirmed manually by a contributor.
Image 1 is a "standardized" birthplace name where the standard is a guess applied by FamilySearch, viewed in the editor.
Image 2 is the unedited birthplace in the Details view.
Image 3 is the profile returned in Find result. Note that the birthplace not Germany, it is Irregular.
Tagged:
Answers