Security check requirement when logging into FamilySearch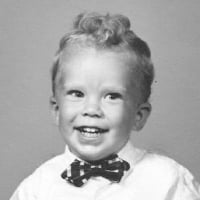 I have started receiving a security check to prove I'm not a bot when signing into FamilySearch. In the accompanying message it states I may be infected with malware, or else may not be a human being attempting to connect with FamilySearch.
All of my security software says I'm clean, so I'm suspecting it's being triggered by the fact that I use a VPN as an additional security measure. I've turned it off and the problem does not occur. But when it's on, I not only have the minor annoyance of having to prove I'm a human being, I also get timed out on FamilySearch every few minutes if I'm not actively working with it (even with the 2-week connection option checked).
So I'm almost certain it's due to the fact that I'm using a VPN due to VPN servers not reporting the same way as the server from my ISP would appear. That makes sense, as such servers are also used for undesirable activities.
We teach a Zoom FamilySearch class, and occasionally use screen sharing of my FS account to demonstrate some of the features of FamilySearch. When clicking on the name of a person on the tree, the info "card" that comes up simply says "UNKNOWN" instead of giving the basics of the person or allowing a view of the tree with that person at the center, and we have to interrupt the class multiple times to log back into FamilySearch. It happens frequently enough that it really distracts from the class presentation, but it's also becoming a "pain" for personal use.
A call to FamilySearch support (using option #1 for log-in problems) resulted in the support representative having to contact a tech support representative, who reported back to the regular support person that they are there only to support FHCs/FSCs. But this is a tech support issue. I was unable to get any answer from support as a result. 😕
We understand (and support) the security provisions implemented by FamilySearch, BUT is it possible that FamilySearch can be reconfigured to allow VPNs without triggering the security notice or frequent timing-out?
--Chris
Tagged:
Answers