Memories FIND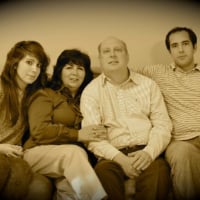 The Memories FIND feature is a tool that everyone should be familiar with.
A really cool tool for finding items in FamilySearch memories among the BILLIONS of items that have been uploaded by MILLIONS of users.
see: https://www.familysearch.org/photos/find
A few tips:
* when using MULTIPLE SEARCH terms - be sure and connect such terms with a capital AND
example YANCEY AND BIBLE
it will not force the AND unless it is in capital. (even though the query will return data)
* when wanting to find terms that are NEXT to each other
be sure to surround the words with Quotes.
example "FAMILY BIBLE"
Note you can also filter your search by JUST images or JUST audio files etc.
some cool searches
(Replace the name SMITH with your surname of coice
SMITH AND BIBLE
SMITH AND REGISTER
SMITH AND RING
SMITH AND SAMPLER
SMITH AND TREE
SMITH AND PROBATE
SMITH AND FRAKTUR
SMITH AND BIOGRAPHY
SMITH AND BOOK
Answers