Mexico, México, Catholic Church Records, 1567-1970: Incorrect Christening Dates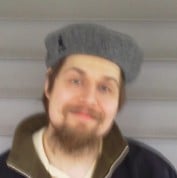 On the film "Mexico, México, Catholic Church Records, 1567-1970 > Cuautitlán de Romero Rubio > San Buenaventura > Bautismos 1820-1836", image 475, at https://www.familysearch.org/ark:/61903/3:1:939X-Q1S4-W6?i=474&cc=1837908 , each of the eight indexed records has the same error that I can't fix with "Edit":
All the christening dates are in 1936, when they should all be in 1836.
It's true that the scribe only wote, for example, "En veinte de Febº de 36", using a two-digit year; earlier in the volume he sometimes wrote the year as "835". However, the volume only covers 1833-1836, according to the microfilmer's title slide on image 276.
Even image 464, where a large heading on the right-hand page clearly says "Mes de Enero del Año de 1836", has the same error! (Just the last three entries on that image, the ones in 1836; the ones in 1835 on that image are OK.)
All of the images back to 464, and forward to the end of the film (last indexed records on image 513), have the same problem.
Answers