"Off Site Storage" of Salt Lake Family History Library Books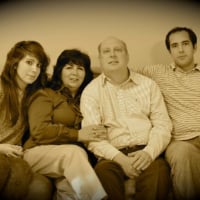 edited August 24, 2022
in Search
I know that about 10 years ago (if not longer) a huge portion of books that were once at main the Family HIstory Library In Salt Lake - were placed in an offsite location referred to in the Catalog as " Off-site Storage ".
Many of these items were books dedicated to specific family surnames. (versus others that were based on genealogy in a specific geographic location -- most of these in this 2nd group still being in physical format at the FHL)
Items in this area of family/surname research have been inaccessible for many years now (if they are not in the public domain due to expiration of copyright).
I believe they were prepared for digital scanning - with the intent that the digital scans would be made available at the library (and only at the library). I get the impression they were actually scanned. But because of changing interpretations of copyright law -- FamilySearch was never able to make these digitally available for access by patrons.
I believe the physical volumes are still out there -- but because of the process of what they went thru for digitization -- could no longer be placed back on the shelf as they were originally.
Does anyone know the status of these "Offsite storage" items. We are potentially talking of literally MILLIONS of physical volumes that are in offsite storage - that were once on the shelves at the FHL - but haven't been for at least the past 10 years and a good majority of them are under copyright - and thus cannot be made available via digital means at this time.
Will the millions of volumes in this "Off-site Storage" be in limbo forever????
here are just a couple examples among the millions of items stuck in limbo:
https://www.familysearch.org/search/catalog/oclc/1503491
Answers