Pre 1850 photos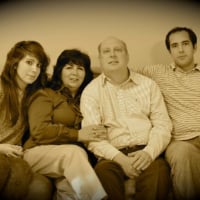 Every once in while I see a photo uploaded to FS Memories that clearly could not be what it is clamed to be.
Just today I found this example:
https://www.familysearch.org/tree/person/memories/21R5-S6X
if you ever see a pre 1850 photo for a person -- be sure and use a healthy amount of skepticism as to its validity. And if it is for a person who died before 1840 it is almost certainly not a legit photo.
another thing that I occasionally see are supposed portraits that have been downloaded from Ancestry for a given person in FamilySearch. When in reality the portrait has nothing to do with the person it is attached to but is nothing more than a portrait whose intent was to show the dress of the period.
Just use a healthy amount of common sense and a little bit of cynicism that not everything is what it claims to be.
Answers