SEARCH Historical Records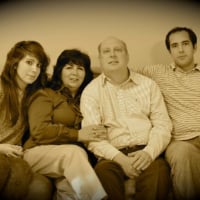 edited July 27, 2022
in Search
Many of you FS users may use the FS SEARCH / RECORDS option
https://www.familysearch.org/search/
but many of you may also become frustrated when you feel your desired search results are being "crowded out" by records that come form a source you are not interested in.
Such as maybe recent US census records that be seem to "crowd out" records hat you are looking for - like maybe a probate record - or a state or county based record.
Note that you can see the ENTIRE list of historical records by visiting this link:
https://www.familysearch.org/search/collection/list?count=20
You can also search by region/country
https://www.familysearch.org/search/location/list
so don't think the default search record option is always the best way to find your desired records - looks for ways like this that are available to focus your searches.
Answers