404 errors on several (many?) sources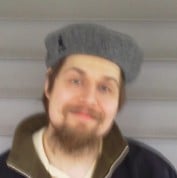 I noticed today that several sources that were attached to the Tree on records I've worked with are all giving 404 errors when I try to follow the link, and the "Indexed Information" area of the source just says "404 - Record not found." For example, the following eight sources attached to MDWK-6H8:
Most of those sources are also attached to MDWK-6HJ; who also has the following one attached:
https://familysearch.org/ark:/61903/1:1:NBGP-VVQ
Same error with a record attached to one of their children, MDN7-4CR:
https://familysearch.org/ark:/61903/1:1:JS26-FX1
Is this a temporary outage/glitch? Or was there a policy change, meaning that those sources are gone permanently, and I should delete them? Or are they still out there, just under a different identifier (in which I should perhaps still delete them, after I find and attach the new version)?
Answers