San Buenaventura parishes in State of Mexico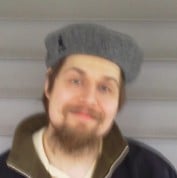 I've seen this problem before, but I just ran across another example...
https://www.familysearch.org/tree/person/details/MXX5-Z4Q
In a lot of records from 19th-centrury Cuautitlán, State of Mexico, Mexico (about 10 mi straight north of Mexico City), the place is listed as
"San Buenaventura,Cuautitlan De Romero Rubio,Mexico Estado,Mexico"
but the Standardized Event Place is coded as
"San Buenaventura, Toluca, Mexico, Mexico"
Toluca is about 30 mi west of Mexico City, across a mountain range (and at one point the highway between them is 3100 m high). There actually is a San Buenaventura "Delegation" near there, another 2-3 mi southwest of downtown. But the records where I've seen this are all clearly associated with the San Buenaventura cathedral in Cuautitlán.
And there's another San Buenaventura in State of Mexico, about 20 mi east of mexico City, but that one was founded in the early 20th centrury.