Edit to A.I.-indexed data not "Taking"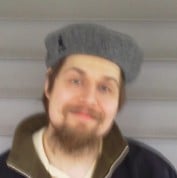 edited April 29, 2022
in Search
Looking at https://www.familysearch.org/ark:/61903/3:1:3Q9M-CS3M-RFKJ?personaUrl=%2Fark%3A%2F61903%2F1%3A1%3A6DJM-MMW5 .
This is a Spanish-language christening record for a small town in Mexico in 1848 (today it's a small suburb of Mexico City; in fact, the parishes represented cover multiple municipios today).
I count 31 entries across the two pages in the image. It looks like the A.I. made mistakes all over the page, but I started with the first one in the "Image Index" list, the first one on the right-hand page.
The name of the child who was christened is written in the body of the entry as "José Long.s Guad.e de Jesus", and in the margin as "José Longi|nos Gua_|dalupe de Jesus" (broken across three lines). I don't remember exactly how it was indexed, but it was missing part; I think it ended "de Jes". So I went into the record and used the "Edit" option.
But when I go back to view it, just a few minutes later, the child's name has changed to just "Juo". I see what I entered as a prior record edit, but I don't see the original value, and the "current" value is very wrong.
Do I need to fix it "again"? Or is there some A.I. process that runs and re-"corrects" the record after such changes, meaning my attempts to fix are doomed to failure?
Answers