Review Names, read outside the box?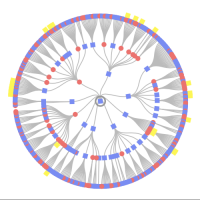 I am seeing names where the white box contains more than the blue box. I think this is due to other contributors reading outside the box. Reading outside the box probably is a mistake, since the AI is being trained on what is inside the box.
Here is an example. I am going to correct this to "Hess".
Answers