Polish GEDCOM user support, anyone?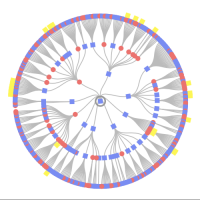 Today a contributor in Poland has been using GEDCOM upload to make multiple new duplicate profiles. The profiles I have merged so far reflect skeleton trees: just names and relationships, and in some cases the upload is creating multiples of the same duplicate. The families are German and their names have Polish alternate spellings. Alternate spellings apparently allow the duplicates to slip through the GEDCOM import filters on FT. Oops.
Could someone engage this contributor to help them figure out how to use their software or edit their offline database so this does not continue?