Intermittant Reference Image Bug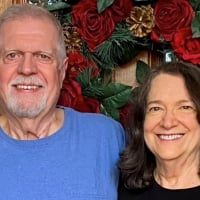 I've had this issue arise on Review Batches before and haven't reported it, but I think those responsible for supporting the technical aspects of Web Indexing need to address it. It might be related to another recent Chat Thread. Mine involves Review Batch M3KJ-8Y5.
Here is the thread I'm referring to:
https://community.familysearch.org/en/discussion/comment/425648#Comment_425648
Here is the issue with my Review Batch (M3KJ-8Y5), which I have opened with similar results under both Chrome and Microsoft Edge, and I've just cleared cache and cookies from all my browsers.
Below is what I see in my review batch. The image on the right is the batch image. The image on the left is supposedly Ref Image -1. PLUS Ref Image -4 and -5 show "Image Forbidden" messages when you click on the icon representing them. This is akin to what the message thread I linked to above discusses.
Below is what I see from the film. As above, the image on the right is the batch image. However, this display shows the actual Ref Image -1 on the left that the Indexer saw and used to obtain the correct date of the Roster in the batch I am reviewing. I don't see that page.
So, not only are some of the previous reference images "Forbidden," but the visible ones are mislocated, leading a Reviewer probably to conclude that the Indexer incorrectly indexed this batch. However, the Indexer correctly indexed the Military Date as November <Blank> 1918 because they saw the correct -1 reference image.
Please fix this. Thanks.
Answers