Uploading Multi Page Documents to FamilySearch Memories.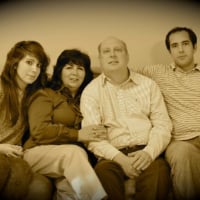 As part of uploading items to FamilySearch Memories you will need to scan them or otherwise digitize them.
When dealing with multipage documents it is BEST to scan them in a way that retains the multi page essence in a single DOCUMENT/FILE. One of the best ways to do this is using the PDF format instead of any image format (such as JPG). JPG files cannot be linked to each other - to keep them connected and in order. BUT PDF files will allow for multiple items connected together and retaining a page by page order.
MOST scanners will allow you to scan to PDF (versus JPG) Its usually simply a parameter/option on the scan. Once you have the PDF file you can then upload to FamilySeach Memories.
IF you have a set of image (JPG) files that belong to a single original document - but you dont have the original or a pdf version - you can CREATE a PDF version from the set of JPG's.
One option is to use a FREE service like ILOVEPDF which among many other things allows you to convert multiple JPG to a PDF) see: https://www.ilovepdf.com/
You can also use this same site to compress a PDF that is above the 15MB max file size to get it under the limitation.
Note that even with compression at some point you will hit the 15MB file size limit and in cases where you have many pages (100 or so ) you may need to split into multiple pdf files.
PDF files are VERY much preferred over a set of many JPG files that just clog up your memories view. It is so much "cleaner" to use a pdf file in these cases. AND you can control the ORDER of the items in a PDF file.
also note any documents you may have in applications like WORD, POWERPOINT, EXCEL etc. can be very easily converted to PDF simply by "Saving As" or "Print to PDF"
Answers