NEEDLEWORK SAMPLERS for Your ancestors or relatives?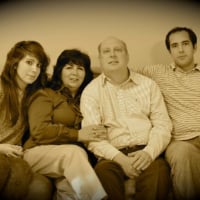 Over 5,000 Needlework Samplers with Family Genealogical info have been uploaded to FS Memories.
You can do a SURNAME search on them at this page:
The above is a search for Samplers for families by surname ADAMS
You can simply replace the surname ADAMS with your own surname of interest and re-execute the query
with any item you find you can see who it is attached to - and you can select the "View my Relationship" and see how you are related to the maker/family of the sampler.
Answers