DISCOVERY PAGES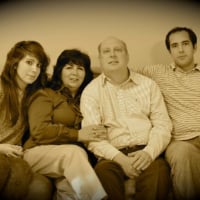 I know over the months there has been some (sometime highly emotional) discussion about DISCOVERY PAGES and how they often contain inaccurate or misleading information,
I assume there are valid issues of concern.
BUT I just ask myself - Are the Discovery pages going against the same set of data that Family Tree data pages are going against?? (apparently not) if not, why not?
If I make an correction to data in Family Tree - why would it not update the the Discovery Page correspondingly?
Seems with so many people bringing up this issue - there (might hopefully) be some plans in the works to make some adjustments?? If so -what?
Just seems like these Discovery pages were someone's neat idea that based on comments here in Community - seems to have backfired.
Obviously for someone's perspective there was a need - I just don't get why the two ways of looking at the data seem to be so out of sync (based on comments from past posts)
and what was the intent n the first place? why do we need a new "view" of things??
Answers