A gremlin in the 1900 US Census - Kearny, New Jersey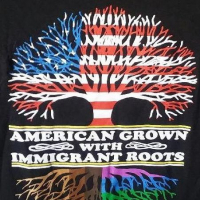 Working on the Lawrence Barrett LR6X-S3D family this morning, I noticed that the 1900 census had been attached to him, but not to his wife, Mary Ann Hughes.
I opened the census to see why, and I found a mangled mess of an index. I don't think it was an error of the indexer, but more likely some programming error has crept in.
The entire family above the Barrett family is indexed as multiples of "John Duken" rather than John, wife Mary, and their 7 children. Only daughter Elizabeth gets her own name.
Then, in the Barretts, everyone was indexed as Lawrence the father, with the exception of sons James and William.
When I attempted to offer an edit, starting with wife Mary A, everyone else became Mary A. The problem does not seem to exist on the page before or after.
Any suggestions? @N Tychonievich ? The census page: https://familysearch.org/ark:/61903/1:1:M9J2-XWQ
Answers