www.familysearch.org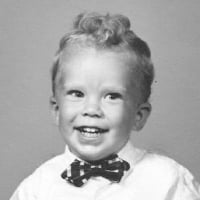 A question came up in one of the Thursday night Zoom meetings about what all is available at Family History Centers that isn't available outside. While the links are not available outside the FHC, the list of available Premium sites is publicly viewable (with descriptions of each) at:
https://www.familysearch.org/help/helpcenter/article/what-genealogy-websites-are-available-in-family-history-centers
That list can be shown to anyone as an illustration of why FHCs are valuable (in this case close to $1000 if we subscribed to each one at home outselves), and why moving exclusively to a home-based "family history center" will leave people without access to very valuable resources at no cost. We all know that Ancestry.com is available to Church members at no cost, but not everything that Ancestry owns is made available by them to Church members. Fold3 is a major example (a gold mine for military records).
Also, as another person mentioned in that Zoom meeting, there are microfilmed records that occasionally have been restricted by their owners to ONLY be available (viewable) within a Family History Center, or in some cases also a FamilySearch Affiliate Library. Those Restricted records are shown as such on FamilySearch (i.e. whether they're fully viewable by public access, or available in either a FamilySearch Affiliate Library, or just a FHC).
--Chris
Answers