Genealogy and Computing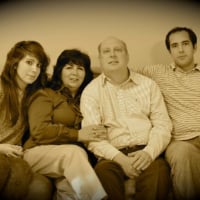 Though totally understanding technology and computers - is not necessarily a requirement for using FamilySearch and being involved in Family History work. . .
None the less - it sure can help - to at least have a general understanding of various technologies as they apply to FamilySearch and the use of computers.
Here are some of my favorite - "Here's how things work" - videos below:
Let me know which ones you like - and let me know of any subjects you feel you need more understanding of.
How Computers Work LINK 
How Hard Drives Work LINK 
How Scanners Work LINK 
How the Internet Works LINK 
How the Internet Works LINK 
How Email Works LINK 
How to use Email Etiquette   LINK 
How a Database works  LINK
How a Digital Camera Works LINK
How Cloud Computing works  LINK
How the future of Data Storage could work  LINK
How 5G works  LINK
How Twitter works  LINK
How Virtual Communities work LINK
How Collaborative Storage Software works LINK
How a Data Center works LINK
How Crowdsourcing works LINK  
Tagged:
Answers