How to ask for clarification or futher information - once someone answers a question????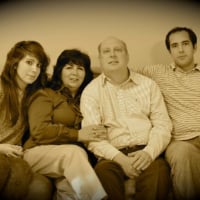 So please, please tell me something . . .
Once I ask a question here in Q & A
and someone responds - and they themselves admittedly point out they dont have the real answer:
Why am I sometimes then NOT be able to reply to the person that responded - telling them I need more clarification, or a better answer - and need more assistance
In other words how can I follow up with a second post to my original question???? (without having to reply privately to the person or re-posting)
example: https://community.familysearch.org/en/discussion/90093/temple-reservation-limits
There truly is nothing more frustrating then asking a question - getting a response that does not even remotely offer an answer - and then not be able to even point out to people in leadership / support - that my question wasnt even answered or that I need more info. . . . nor do I have a way of "re-opening the case (other than submitting a totally new question).
I am told "hope that helps" - but no way to tell them "NO it didnt . . ."
How is this helpful?
How is this a solution?
How is this an example of the Lord's work ?????
Why does it seem people are just worried about closing questions - rather than providing real solutions or answers.
I totally realize my specific question may have not had a real specific answer - but thats beyond the point -- I didnt have a way to continuing the thread in this case - why? was the questiuon (apparently) "closed" for further response??
How does one escalate to a second tier of responders - when an answer is not acceptable or plain not answered??
Answers