www.familysearch.org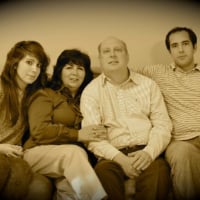 FINDING your Rootstech relatives
it has already been pointed out - but since so many people may be interested - I'll mention again.
If you registered for RootsTech - you can still see and view exact connection - and message all your relatives and other users
see:
https://www.familysearch.org/connect/relatives/
and I actually believe you can still "register" for Rootstech - simply to allow yourself to see this option.
@How to Use FamilySearch Community​ 
@How Things Work​ 
@Family Bibles​ 
@Yancey/Yancy Family Genealogy​ 
@FamilySearch Tips and Tricks​ 
@Family History Research​ 
@Nanney Family Genealogy​ 
@Ansley Family Genealogy​ 
@Nuckolls Family Genealogy​ 
@Kavanaugh Family Genealogy​ 
@Justiss/Justice Family Genealogy​ 
Keep in mind the relative matching service is only as good as the data in your family tree.
If you dont have your family tree set up - its not going to work.
But you can also search by surname. . . which will work even if your family tree is not set up.
@Paul-Marc HEUDRE​ 
Comments