Inactive accounts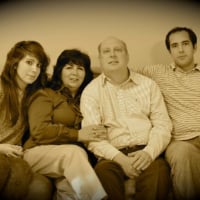 Inactive accounts
[ be sure and expand post to see entire question]
Question: FamilySearch is a collaborative system that allows people to make updates or upload info. When they do this - there user id is on file in the change log - and other areas - that allows any other user to send them a message.
HOWEVER - what happens if the original user has there account closed - due to the being deceased?
OR what happens if the account was closed due to other reasons?
OR what happens if the account has been inactive for many years?
OR what happens if the email on file no longer exists?
will the second person - who wants to contact the 1st person (who made the update/submission) have any indication that the person is deceased or account closed - or invalid email??
Or they have no idea - and they send a message and it just goes into Limbo Land??
Answers