Rate of ordinances on shared with temple files?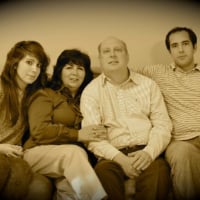 For those of you who have large temple files in queue (over 500 people lets say - just an arbitrary number) - and have already waited the few years for the baptisms to start kicking in - after that - what is the general rate of ordinances that the temples do for you on your file.
(I realize it can vary - just wondering what average rate others are experiencing currently)
i.e. - - how many ordinances are completed (on average) over the last year - per month of your names that are shared with temple. (not people totally completed - just number of ordinances completed per month total over)
This number can be arrived at easily by downloading the completed list to an excel chart and sorting it by date. though you wont be able to differentiate those done by yourself and those done by others and those done by the temple - though if most all of your names are temple shared - then that will be most of your numbers.
Answers