The profile splitting process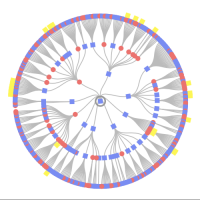 Often when helping a contributor work out how to split (or deconflate) a conflated profile in Family Tree successfully, meaning so that it stays that way, I stress the necessity of also removing all the mis-matched sources and events on all the involved profiles. Involved profiles may include parents, spouses, children.
The change logs of these profiles illustrate the process:
Hatevil Leighton
3 December 1809 – 16 September 1819
9S72-8R7
Hativel Leighton
25 April 1814 – 11 September 1893
K1XW-58M
Charles Henry Leighton
1 May 1818 – 1890
G7G1-J99
Basically, I spend a lot of time in the Source Linker, checking every single source attached to each profile. I find the Source Linker is the best tool available to show sources attached to the wrong persons, and children attached to the wrong parents.
Tagged:
Answers