Missing ordinances in FamilyTree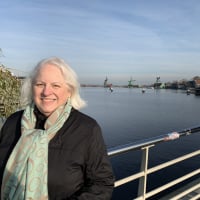 My uncle, Lloyd Lamont Fechser LT5H-VQJ, was born in the covenant and baptized as a child (as shown in the 1935 church census attached as a source). As an adult he left the Church.
His FamilyTree record shows that he needs all temple ordinances. My question: even if he asked to be taken off the records of the Church, wouldn't his sealing to his parents still be valid? I don't see a duplicate entry for him in FamilyTree that is linked to his membership record.
Thank you for your help.
Answers