Place names, None of the above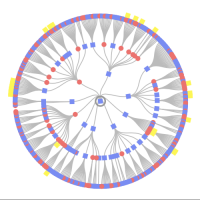 Please change this instruction: "If the standardized place is wrong or blank, select a standard that best matches the place you entered."
The instruction as currently worded is at best misleading. What is a "best match"? That is much too subjective.
If no defined standard is correct, the contributor probably should be instructed not to just pick a "best" wrong standard, but to choose "None of the above" at the very bottom of the menu. And perhaps once that is chosen, the display message should reflect that choice, repeating "None of the above". All other selections are echoed in the display.
Comments