How would YOU improve FamilySearch Memories???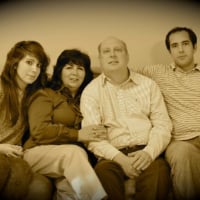 The FamilySearch memories team is currently looking for feedback on how people use FamilySearch memories and how they would like to use FamilySearch memories to guide us in designs going forward.
Please take the following survey if you would like to provide feedback.
Feel free to share this widely. We want as much feedback as possible, especially from people who actually use memories. You can share this e-mail or print and post the image with the QR code in Family History centers, church buildings or websites--whatever feels appropriate to you.
Answers