Names processed -- in local temple versus other temples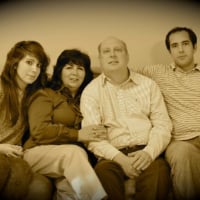 edited August 28, 2022
in Temple
I am a member of the Ft Laud Florida Temple District
over many years I have had a very large number of names in the Reserved list -- as part of the Temple File. These names get routed to temples across the world.
HOWEVER as long as I can remember -- - I have noted that about 90% of my names get routed to my own local temple and about 10% get routed to all other temples.
I am wondering what the rest of you see in your temple districts?
of your names in TEMPLE FILE -- what percent get done at your local temple and what percent get done in other temples (a general guess as to the percentage)
I was told yesterday by a lady in the St George Temple district that of her many names in a similar situation -- that her names seem to get evenly distributed across all temples. That may merely be because the St George temple is closed. BUT I was surprised the rate that her names were getting done. (even quicker than the 10% of mine being done at other temples)
so Im wonder what the rest of you are experiencing? (most names being done by local temple - or most names seemingly being equally distributed across all temples)
THANKS for your feedback.
also another person told me they submitted a few thousand names about 4 years back and not a single one (or extremely few?) have even been started yet.
Answers