CAUSE of DEATH n Family Bible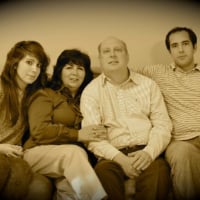 I recently noticed these very striking entries in a Family Bible
six deaths and each one from a different disease/sickness.
I have also seen family bibles that mentioned vaccinations the family members had
what are interesting things that YOU have found recorded in a family bible?
interested in looking for a family bible in your family line? let me know I can provide free assistance.
Answers