English Calendar Dates prior to 1752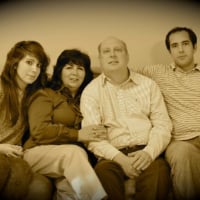 I recently obtained a Family Bible for an English family of the early 1700's
see:
https://www.familysearch.org/photos/artifacts/151642943?cid=mem_copy
in this time period it was not uncommon to refer to months in their numerical cardinal order (1st month, 2nd month, 3rd month etc)
BUT Prior to 1752 England (and much of Colonial America ?) considered March to be the 1st month of the year instead of January.
so in this bible example:
"13th day of 9th Month of the year 1691" - I assume means 13, Nov 1691.
During the 1700's it was not uncommon to refer to dates as "Old style" and "New Style"
and not uncommon to see dates like 1Feb 1731/32 to indicate day in the old methodology and the new.
Anyone have any differing or confirming comments to share?
Answers