What Happens when a FamilySearch User passes on??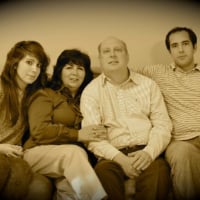 This question gets asked just about every few weeks
So some time ago I wrote up an answer to it and posted it on an external site where I can simply point people at - and I can update as needed.
There are some FS articles on this specific subject - but frankly I find them very limited in value and often don't answer the real underlying question the person has.
SOME HELPFUL LINKS
https://yanceyfamilygenealogy.org/when_you_pass_away.htm
see also:
https://yanceyfamilygenealogy.org/when_others_pass_away.htm
when I do post links to external sites it is NOT meant to distract or devalue the Community.
Rather simply to make the community a more valuable place to be as we each share tips and valuable knowledge with other community users.
working TOGETHER and sharing tips and experiences makes the Community a valued tool.
Its a great place to interchange tips and experiences.
Answers