Indexing/Reviewing - Please Fix Two Problems With Reference Images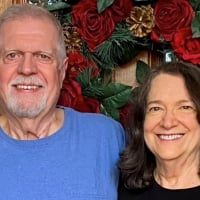 (1) When viewing a Shared Batch, a potential helper cannot see Reference Images. This makes it difficult, and sometimes nearly impossible or at least very convoluted to give a simple, direct answer to a questioner's problem. Please restore this capability ASAP. Those images can be found and viewed by other means, but should not require that amount of effort.
(2) I've experienced this second problem for at least several months, but it never affected my ability to review a batch properly, so I just ignored it (sorry about that). Until yesterday. The problem Is, when reviewing a batch, some of the reference images are represented by little icons in the thumbnail view, and if clicked on, trigger an error message to the effect: "Image not available - Forbidden." This needs to be fixed. Next time I encounter this, I will hold the batch and report the problem. I perhaps should have tried the usual browser "housekeeping" fixes, or tried another browser, but didn't think of it at the time, and besides, I run CCleaner regularly, at least weekly, so it shouldn't have been an issue.
One of the "Forbidden" reference images in question yesterday was the second page of a 2-page roster, in the United States—Enlisted and Officer Muster Rolls and Rosters, 1916–1939 [Part L] project and contained the enlistment dates of the soldiers. My batch image was the first page of that roster. I don't know whether the Indexer had the same issue (or if the second Reviewer will) with the reference images because besides not indexing the enlistment dates, the Indexer also had failed to index other information that was on the batch image. But here is the kicker - I was able to find the supposedly "Forbidden" reference image in the film library, and I used it to complete the review/indexing. There will be a second review.
Tagged: