Mobile Device Problem - "Upload Image" Icons Too Small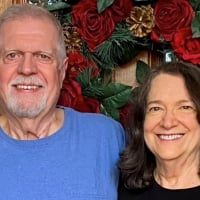 When I upload an image to a conversation from my iPad or iPhone, the image management icons are vanishingly small. For a while, I thought they did not appear on my iPad at all. Below is an example from my iPad. Would you please make these icons more prominent on the iPad and iPhone? Thanks. UPDATE: I've just encountered a situation on my iPad where I could not find those icons at all, even with zooming in. So, I believe, that is a related issue.
Below is the same screenshot, with the same icons displayed as I see them on my PC. I hope that relative sizes make my point.
Tagged: